Native Language:
Empire Strikes Back
Date / Version:
(1979) Advance Teaser
Artwork by:
Bob Peak, Jr.
Poster Size:
27" x 41" (68.58cm x 104.14cm)
Condition:
NM, poster is single-sided, and has been linen backed (actual size w/backing - 27½" x 41¼"). It has a few minor imperfections and is printed on a heavy glossy paper, while the black starry colors are still very ominous. Do you remember seeing this awesome "Coming Soon!" poster in the marquee box frames before the film was released? It sent excitement shivers into most fans. This is still a very cool advance poster from the theatrical release of the
Empire Strikes Back
. It is ready for framing and would make a great addition to anyone's collection. Please click on the extra large supersize thumbnail image to the right, to see all the small defects.
---Our watermarks do not appear on the actual item---
Near Mint "NM" - Poster is virtually unused and in premium original condition. May have the slightest edge wear from improper handling, and a random scuff mark or two.
Excellent "EX" - Poster has minor flaws, may contain small scuffs and dimples, crinkles, minute edge tears, and wear, but highly presentable.
Fine "FN" - Poster has obvious small flaws from being in circulation and handled, but it is still highly presentable and in nice condition. Most used theatrical posters from around the world will fall into this category.
Good "GD"- Poster is acceptable, may have tears, folds, stains, tape on back, small pieces missing.
Poor "PR" - Poster is in bad condition and it should be restored. Unless otherwise noted, we usually do not sell any posters in this condition.
*Please note: - for posters/collectibles or grand total sale amounts over $1,250.00, we can only accept cash, checks (personal or cashiers), or direct bank wire transfers for these items. See full details on our Payment-Authentic page.
All of these authentic items are original vintage theatrical or commercially issued posters. They were used for the advertisement of the movies and/or other events associated with the distribution and/or merchandising of the films. We do not sell photo/digital reprints or reproductions of these posters. These items are the "real deal" unless otherwise noted in the summary of the description. We try our best to give the fans/collectors an honest representation of the current condition of the poster/collectible. Many of these posters have become or are becoming extremely hard to find, especially with the renewed interest of the Star Wars film franchise.
USA Empire Strikes Back Advance Teaser One-Sheet
Teaser poster debuted in late '79, to let everyone know that the second film in the Star Wars trilogy was "Coming to your galaxy this summer". Poster has the ominous Vader head photo, with glimmering helmet, set on a black starry background. The tagline at the top says, "Star Wars Continues", and the Empire Strikes Back logo in the middle third of the poster is in silver. The cast and credits area is at the bottom and the whole poster is framed with a nice white border. This one-sheet is the Studio version and it has "Advance One-Sheet" on the left hand side border.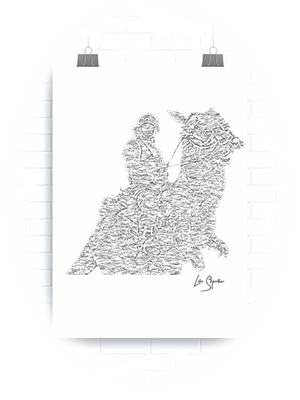 StarWarsMoviePoster.com